Leadership
Carissa Carter, President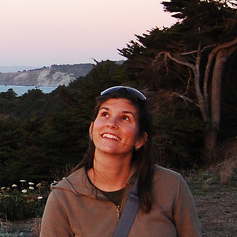 Carissa Carter is a designer and strategist with interests that span emergence, mapping, awkwardness and crowdsourcing.
Formerly Creative Experience Design Lead at Herman Miller Inc., her work involved enabling design thinking and creativity within the Herman Miller organization, and creating influential experiences for its customers and end users.  During her tenure at Herman Miller, Carissa was based both in Michigan and Hong Kong, and led user research efforts for the Asia market, including China, Japan, India, Singapore, and Australia.
An avid builder and creator, Carissa is Creative Director at Scree Magazine, builds skateboards, and continually experiments with art, design and science. She recently authored a travel guide to Hong Kong based on sensory experiences. Find a running flow of her side projects on Snowflyzone.
Carissa is an executive coach at the Hasso Platner Institute of Design at Stanford University (the d.school), and an adjunct professor at Williams College.
Prior to Parallel Design Labs and Herman Miller, Carissa gained experience as a product designer at IDEO, a user experience designer at Google, and a Geologist at the US Geological Survey.  She holds a BA in Geoscience from Williams College, an MS in Earth Science from UC Santa Cruz, and an MS in Engineering/Product Design from Stanford University.